$85,000 for Parle-moi d'amour Drummondville
The sale of artworks from the 6th edition of the exhibition-auction Parle-moi d'amour Drummondville, which took place from December 4 to 16, 2021, has raised the unprecedented amount of $50,000, in addition to the generous corporate donations by the Caisse Desjardins of Drummondville, the city of Drummondville and Valmetal, bringing the total amount to $85,000.
Presented at Galerie d'art Desjardins, in collaboration with the Maison des arts Desjardins Drummondville and the CIUSSS de la Mauricie-et-du-Centre-du-Québec, the event showcased 115 artworks by Impatients, professionnal artists and private collectors.
The funds raised will support Les Impatients workshops in Drummondville at Maison des arts Desjardins Drummondville and La Piaule, and allow to open a new one at Musée de la photographie Desjardins starting in winter 2022.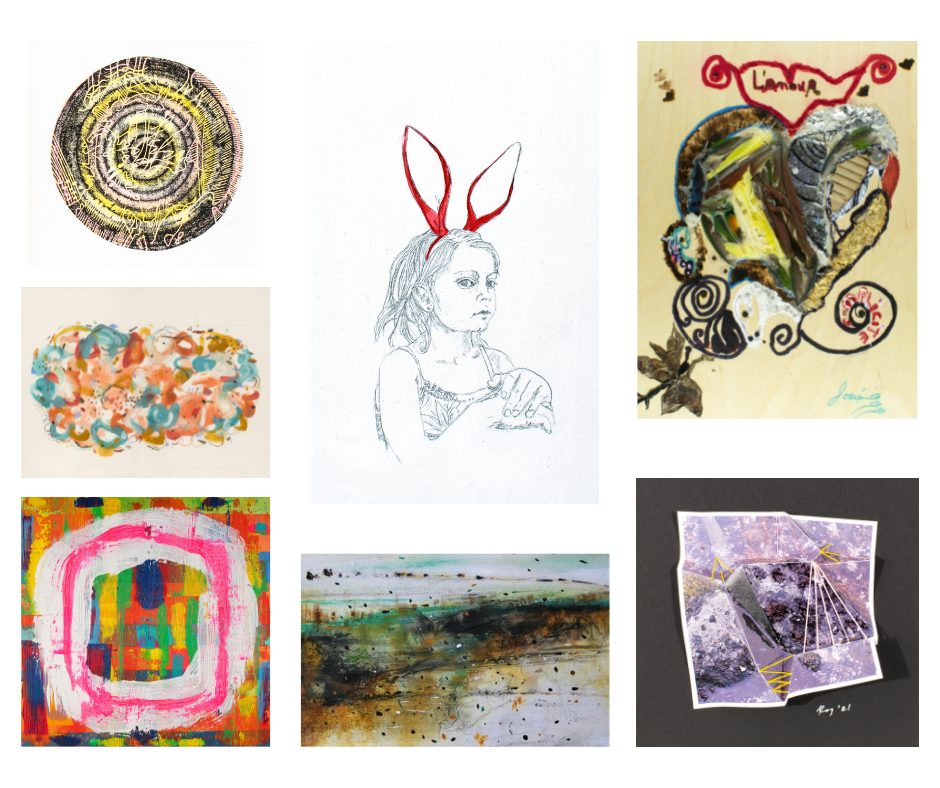 Special thanks the 100 or so professional artists and donors who have offered artworks and deeply care about the cause of Les Impatients, as well as the Impatients spokesperson, Josée Robert, the guest artist, Valérie Morrissette, the honorary chair and spokesperson for Les Impatients in Centre-du-Québec, Alain Labonté and the members of the honorary committee.

________________
Les Impatients would like to thank their valued partners

Cover image: Valérie Morrissette, Guest artist; Roland Janelle, la Caisse Desjardins of Drummondville Administrator; Frédéric Palardy, Les Impatients General Manager; Marie-Claude Parent, Psychiatrist and Honor Committee Member; Karine Philippon-Raymond, Exposition and Event Coordinator; Stéphanie Lacoste, Mayor of Drummondville; Alain Labonté, Honorary Chair; Marilyne Bissonnette, Parle-moi d'amour Drummondville Coordinator; Catherine Lafranchise, Galerie d'art Desjardins Director.