Communes mesures by Raphaëlle de Groot at MAC LAU
For more than a year, Les Impatients workshop at the Musée d'art contemporain des Laurentides (MAC LAU) has been participating in Raphaëlle de Groot's Prépare ton sac project, with the close collaboration of the artist responsible of the workshop, Gabrielle Larocque. Our participants contribute to the artist's creative process from exercises she offers them in order to create around the idea of starting over.
Our participants thus carried out archaeological excavations in their everyday bags. They photographed their contents, then drew them and made plaster molds of certain objects. Others chose to paint canvases. Since the workshop had to be closed, the collaboration with the artist has continued through mail and telephone correspondence centered around collage, drawing and writing exercises.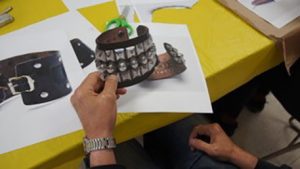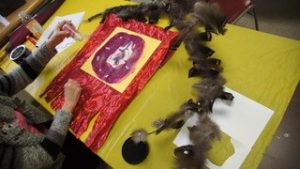 The result of this long process is part of the permanent exhibit Communes mesures, at the MAC LAU until May 9, 2021. For those who cannot visit in person, it is possible to take a virtual tour, every Wednesday.