Johanne Dulude at Aimant·é exhibition space
A new exhibition space has been completed in our downtown workshop!
Nicknamed Aimant·é because of its magnetic walls, the space aims to showcase recent creations by workshop participants. Every two weeks, the hanging will be renewed in order to exhibit the work of another participant.
This week, visitors can admire the works of Johanne Dulude, who has been participating in the workshops for several years.Un nouvel espace d'exposition a été inauguré dans notre atelier du centre-ville!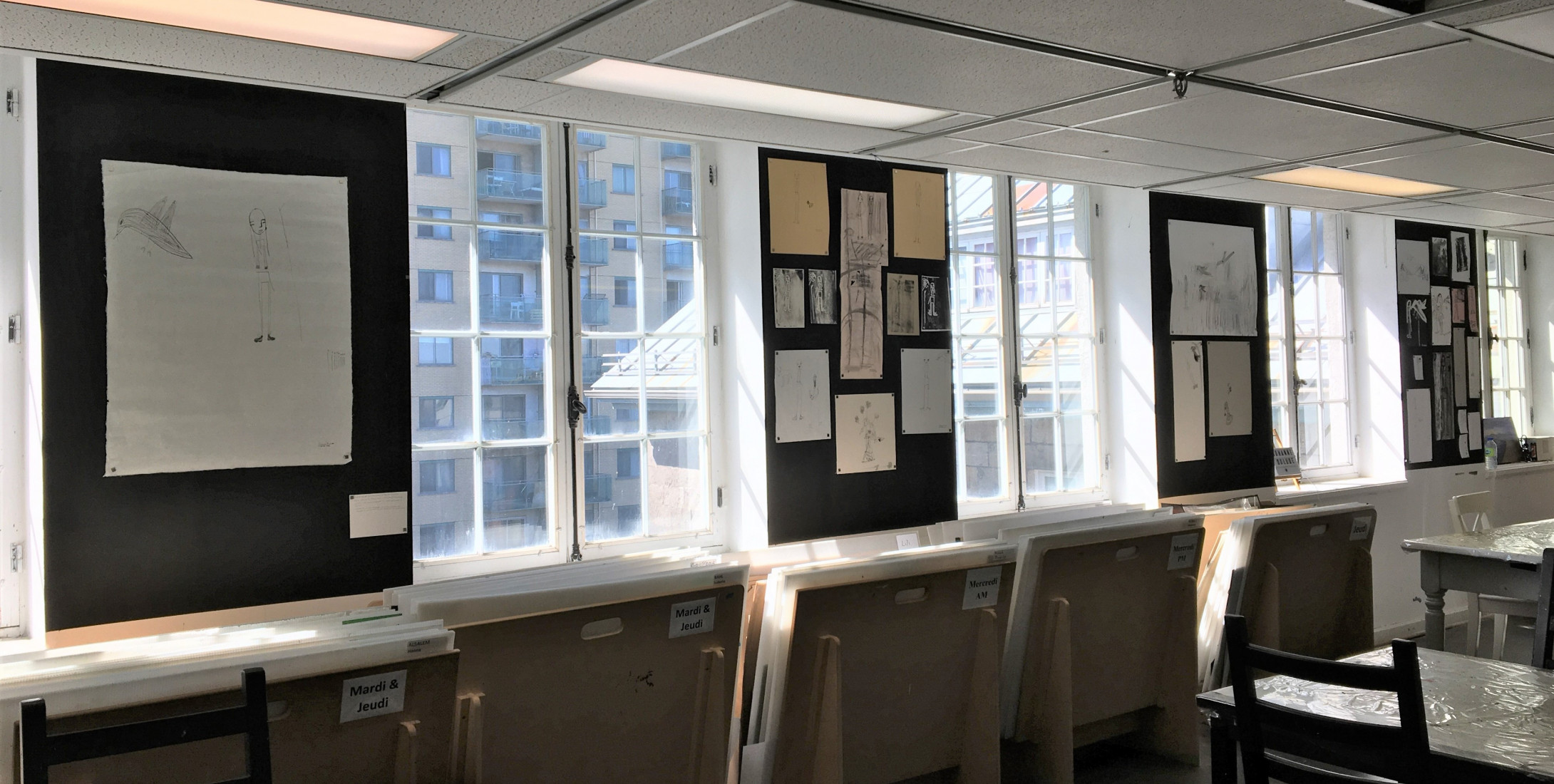 Johanne Dulude has been drawing since the age of six. She studied fine art at Concordia University and primarily creates self-portraits in ink. Around her character, she likes to add elements of nature or everyday objects.